Hello Friends,
Did you heard about my customer appreciation for my Paper Pumpkin subscriber? If not you don't want to miss out, ready careful this post.
I have a sweet subscriber appreciation to all my Paper Pumpkin subscriber
What is Paper Pumpkin
It's a monthly subscription that is delivered in your mail box.

Paper Pumpkin subscription kits are designed for anyone who wants to quickly and easily achieve beautiful, handcrafted projects—anytime and anywhere! You'll get a new project every month—one that's great for all types of crafters

You can cancel at anytime. NO COMMITMENT
I have to say that in the past 6 years the kits are getting better and better. Just the stamp set that is included in the kits are worth the subscription.
What is the Subscriber Appreciation
I gather a group of demo and each month we are making cards using the stamp set that is part of the Paper Pumpkin. We are sending a PDF that is a project download files to ALL of our subscriber. The PDF include all instruction to make the cards. This month we had 8 cards I will not promise any amount but it will not be less then 5. This is NOT a alternative project for your kit. You can go ahead and make your lovely kit and about 2 weeks after your received your paper pumpkin, you will received the file by email. ALL who choose ME to subscribe or buy the prepaid will received the PDF.
This is a great way to keep using the lovely stamp set in your kit. These set are great and I want to make sure you get ideas to keep using them. Again this is exclusive to our paper pumpkin.
Picture above is a sneak peek of the 8 cards that was send out this month to our paper subscriber.
If you never try Paper Pumpkin, now is the time to try.
Here Why
The March kit features eight full-sized, mailable cards

Coordinating colors are Basic Black, Bermuda Bay, Daffodil Delight, Flirty Flamingo, and Poppy Parade

This kit has an element that is sure to "pop"!

A extra FREE stamp set is even bigger and better than your typical Paper Pumpkin stamp set and can be used on a variety of crafting projects.
***If you wish to get the March kit with the extra stamp set you need to be a subscriber before March 10 that is this Sunday.
How to subscriber to Paper Pumpkin
It is 2 way that you can subscribe.
You can do month by month or pre paid. The sweet thing about 3, 6 or 12 months pre paid is, you qualified for Sale a Bration product and also if you choose the 12 month pre paid you get the stamping rewards.
Don't want to do the pre paid that is okay you can do month by month and cancel at any time.
CLICK HERE to subscribe.
Pre Paid is best value
Like mention the pre paid is the best value plus you get the sale a bration rewards, if buying the 12 month pre paid you get the stamping rewards also. I add the easy shopping at the bottom. When ordering the pre paid you will received a code by email, make sure to redeem you code. CLICK HERE to redeem you code before March 9th to get the extra stamp set for the Birthday Gift.
Already a subscriber you can buy the pre paid and just log into your account after you get your pre paid code and redeem your code.
Yes that simple and you get all the rewards.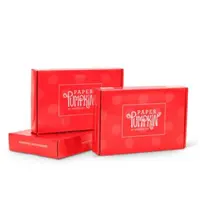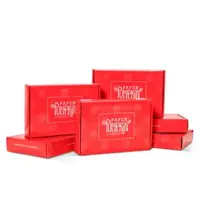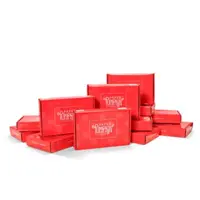 How to get enter in the giveaway
I have 6 stamp set for past Paper Pumpkin that I will giveaway this Monday. Note some stamps been used.
Leave a comment below and get one entree, place an order of any size not till Sunday night and you get 5 entrees for every order.
I will announce the winner Monday on my blog post.
Customer Appreciation.
All order of $50.00 or more before tax and shipping place on my online store with Hostess Code 6CC6WFEM will qualified for this month projects download. The PDF's are design by Frenchie's Team and the Passport Pals. If your order is between $40 to $49 and you enter the hostess code you will receive only one PDF, the one design by Frenchie's Team.
This month PDF include 14 cards. PDF include all measurement, instruction, supplies list, individual pictures.
All qualified order will receive the download by e-mail in less then 48 hrs, from the time the qualified order is place. CLICK HERE to shop with me.
If your order is over $150 DO NOT enter the hostess code and you will get all the stamping rewards and I will send you both PDF.

Passport Pals team.