Hello stampers
Are you running out of time with your wrapping if so I have the perfect tags for you. Many of these sample tag you could make a dozen in not much time. I was invited to a greet and meet to welcome me to Livingston and Carole the host had 10 tags design for use to make while we chat and visit that was such a great time and so nice to meet people from the area THANK YOU Carole for the warm welcome and the lovely tag. I already use them 🙂
Well back to the tag for the last minute I would say grab any Christmas stamp set you have on hand and if you have the scalloped tag punch you are in luck to wipe a dozen in no time. She use the white heavy card stock and LOVE it, it made the tag sturdy and strong. Cut your card stock at 4¼ by 2 (you get 10 on a sheet first cut on the long way at 4¼ so you have 2 piece of 4¼ by 11 then cut in strip of 2 inch) punch out with the scalloped tag punch and voila just stamp a little put a little ribbon and you will be ready to address your gift.
Many ask what to do with the antler in the stamp set Wonderland well it don't get any cutter then this reindeer.
All Ya Faithful so simple but so elegant my favorite for adult tag
The tree punch and some designer paper and voila how quick and it be punch punch punch a little snail and you got it.
Well my friends this it for now and till next time happy wrapping! have a great say!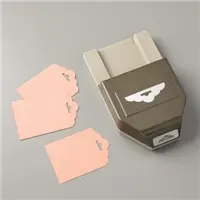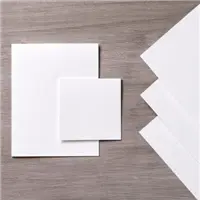 Hostess code is XCEEVH4D to shop CLICK HERE
**So many request for the PDF that I decided to offer the PDF for a fee of $9.95. Still FREE with qualified order but if you wish to purchase just the PDF you can now, you will need to E mail me at frenchiestamps@hotmail.com and tell the name of the PDF and then I will send you a paypal invoice. All PDF are $9.95 each. Yes you can also purchase the pass month just need the name of the PDF