Hello Friends
Oh! how do you love sales well it is the week of great deal right here. I have all the info and if you wish to get some great deal now is the time or you can write your wish list and give it to you love one so they can order now for Christmas and get more for their buck 🙂 Here a little note you can attach to your wish list 🙂
Stamping is something I just love to do
So I'm making a little list for you
Pick one, two, or maybe three
Supplies and rubber stamps for me.
Clothes are nice, and toys are too:
But is going to the mall something you
You'd spend wrapping my gift –
France will do it for you,
Just order by December 15th!
I've been extra special and nice this year
So I'd really like some stamping gear.
Just call France to order from my list.
I really hope you are getting the gist.
When the goodies arrive at the house for me,
Slip them under the tree.
You don't have to go anywhere;
You can just stay at home
Now here the scoop of the big sale
The big Online Extravaganza Start NOW
This section is a 24 hours only. Price are only valid till 11:59 mountain time tonight November 23, 2015
Buy 3 Select Designer Series Paper, get ONE free
*can be mix from this list.

Plus these 3 items are part of the 24 hours sales don't miss out it end tonight at 11:59 mountain time
The paper pumpkin kit (Happy Thoughts Kit) is available to all and come with a ink spot, stamp set plus all supplies plus envelopes to make 8 cards the only thing you will need is adhesive and scissor what a deal and perfect for Christmas gift time to stock up. Note these are while supplies last.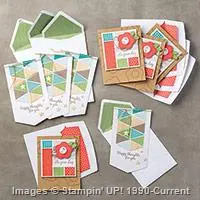 Price:$17.00 today only $8.50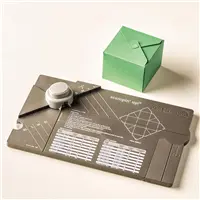 Price: $20.00 today only $14.00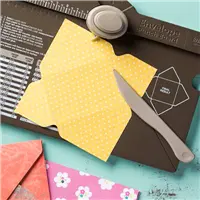 Price: $20.00 today only $14.00
Here a few sample using the lovely Designer paper English Garden that is part of the sale today.
Now my favorite Designer Series Paper of them all the "Timeless Elegance" I love this paper lots and I have a few video using that paper to add color, adding the glitter and more here are some link that you can re view the video from the past.
-Video on how to get 10 note card out of one sheet of Designer Paper or 6 for A-2 card regular size card CLICK HERE
-Video on how to cover the Timeless Elegance with glitter CLICK HERE
Again this buy 3 get one free end tonight at 11:59 PM mountain time
To view all the other product that is on sale this week CLICK HERE
please note that it have a little section that is only for Nov 30th but all the rest is all available at
sale price starting today
.
To view the all paper pumpkin kit that is part of the sale CLICK HERE they are available to all not only subscriber time to catch a great deal. *normally only paper subscriber can purchase past kit and refile but not for this big sale everyone can get them:)

You will notice on the flyer some of the stamp set don't have a page number it listed ONLINE for the page # to view them all I have the picture and prize in a separate flyer CLICK HERE to view all of the stamp set NOT in catalog but are available on sale whlie supplies last.
November customer Appreciation Free PDF With all order of $25.0 before tax and shipping and the Hostess Code U23F4NKA you will get the PDF instruction send by e mail to make 4 Ornament/ Gift tag in the picture. If your order is 150.00 or above DO NOT enter the code so you get the rewards and I will send you the PDF. To shop CLICK HERE